Unbound and Untethered (Keep It Together)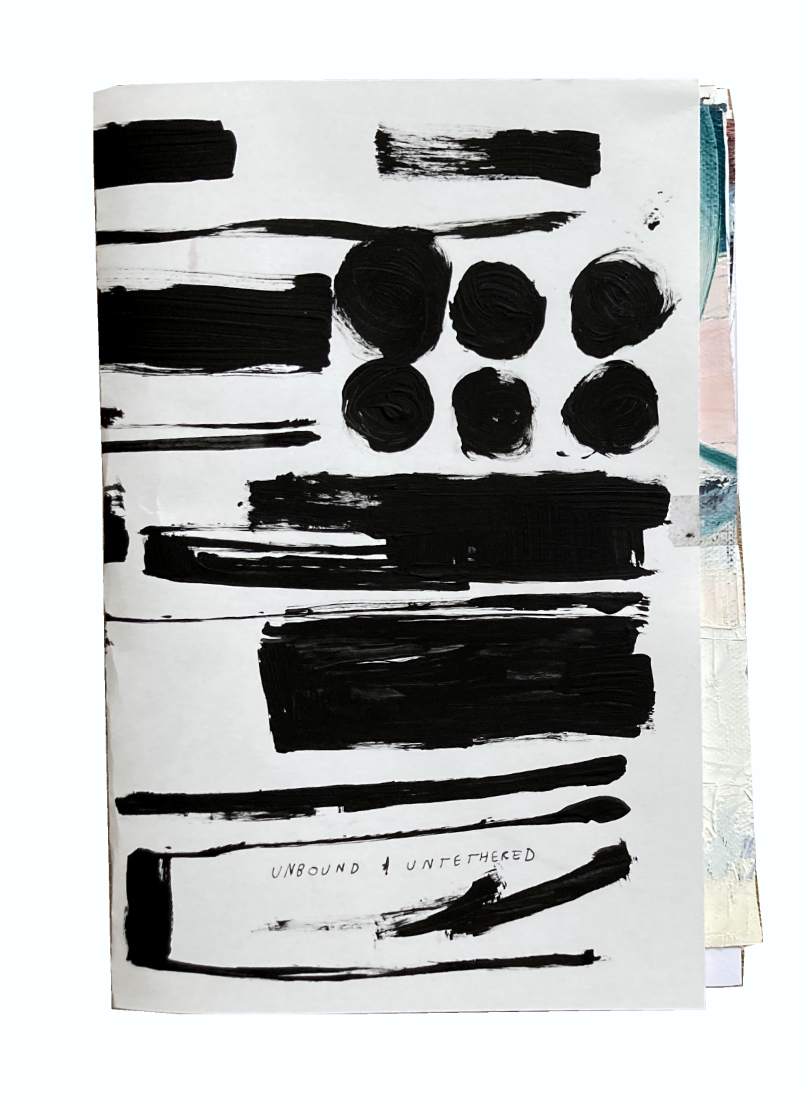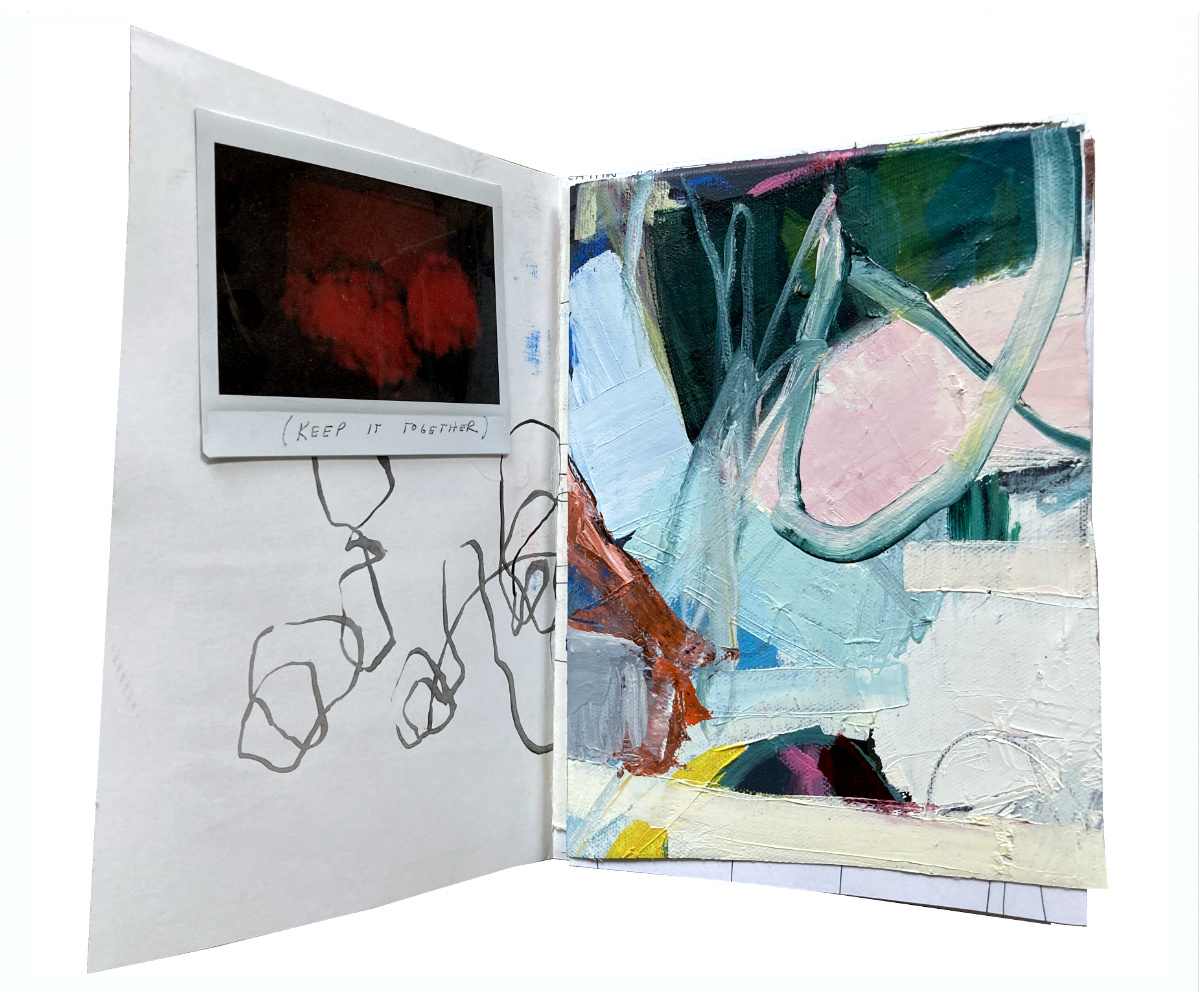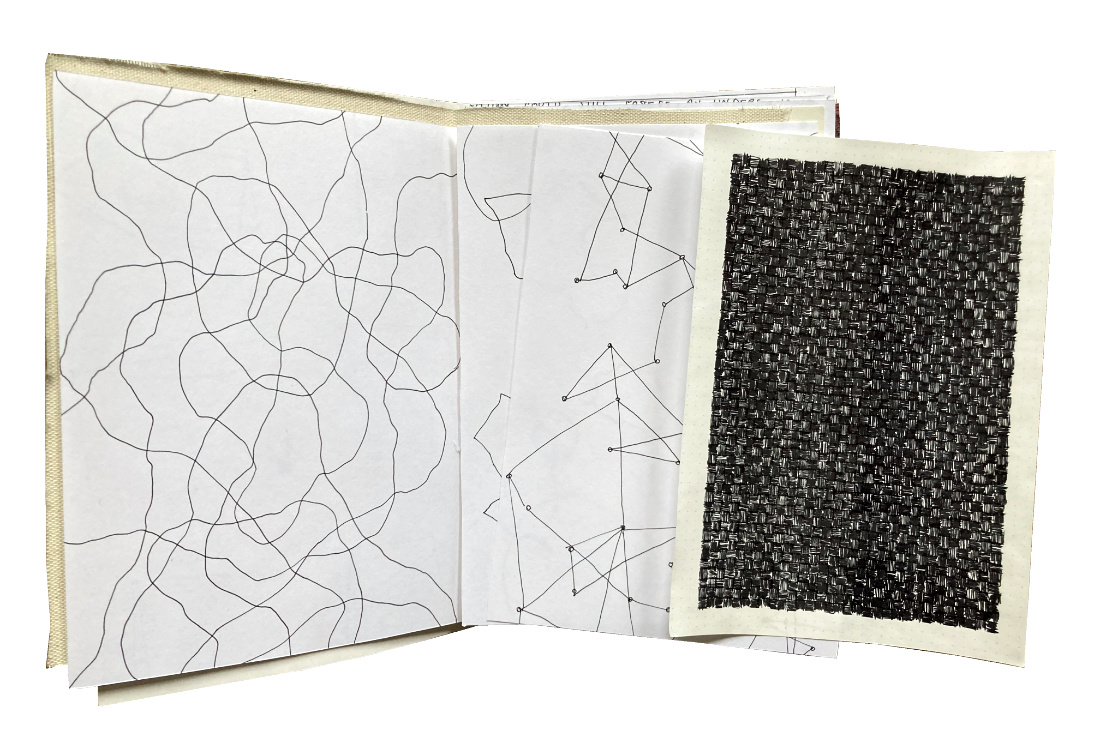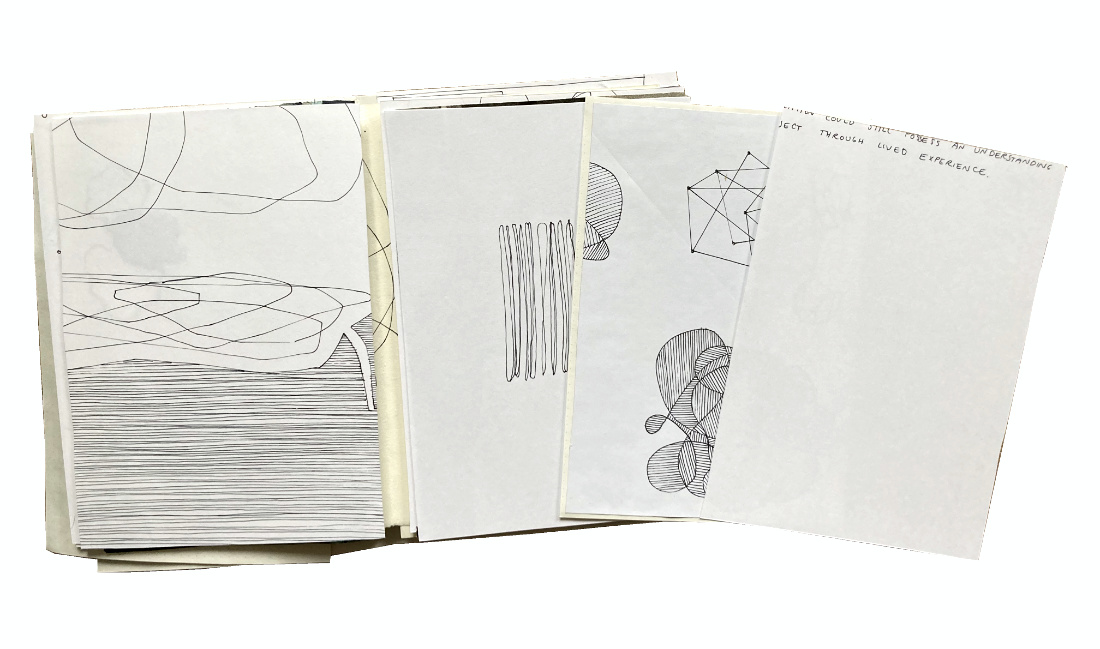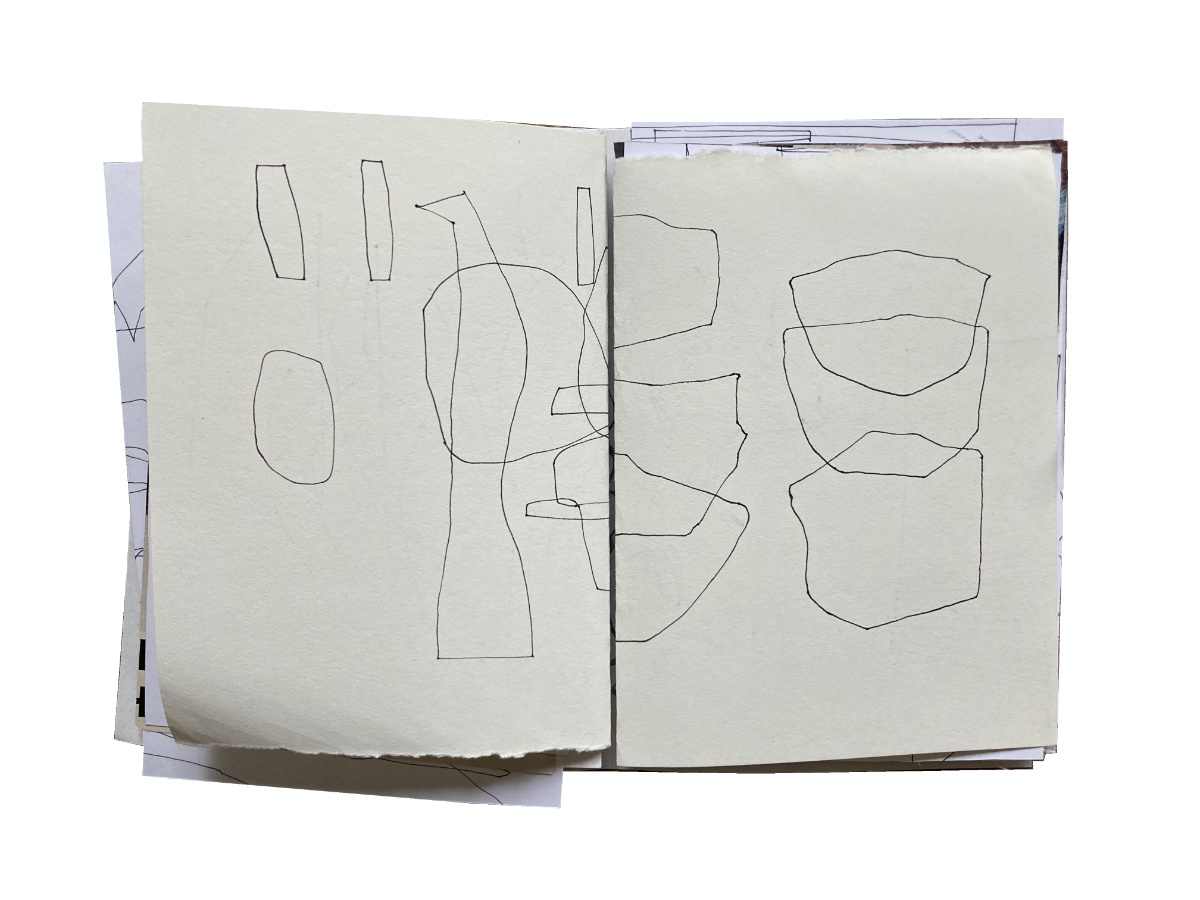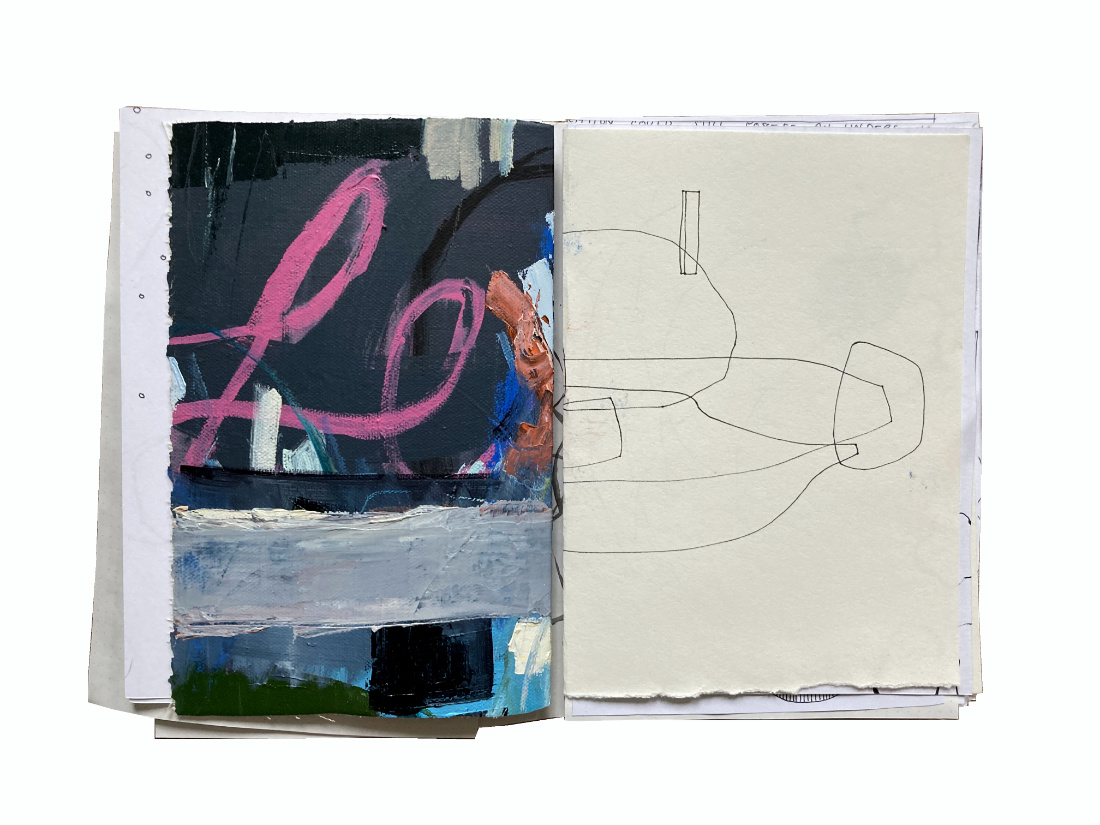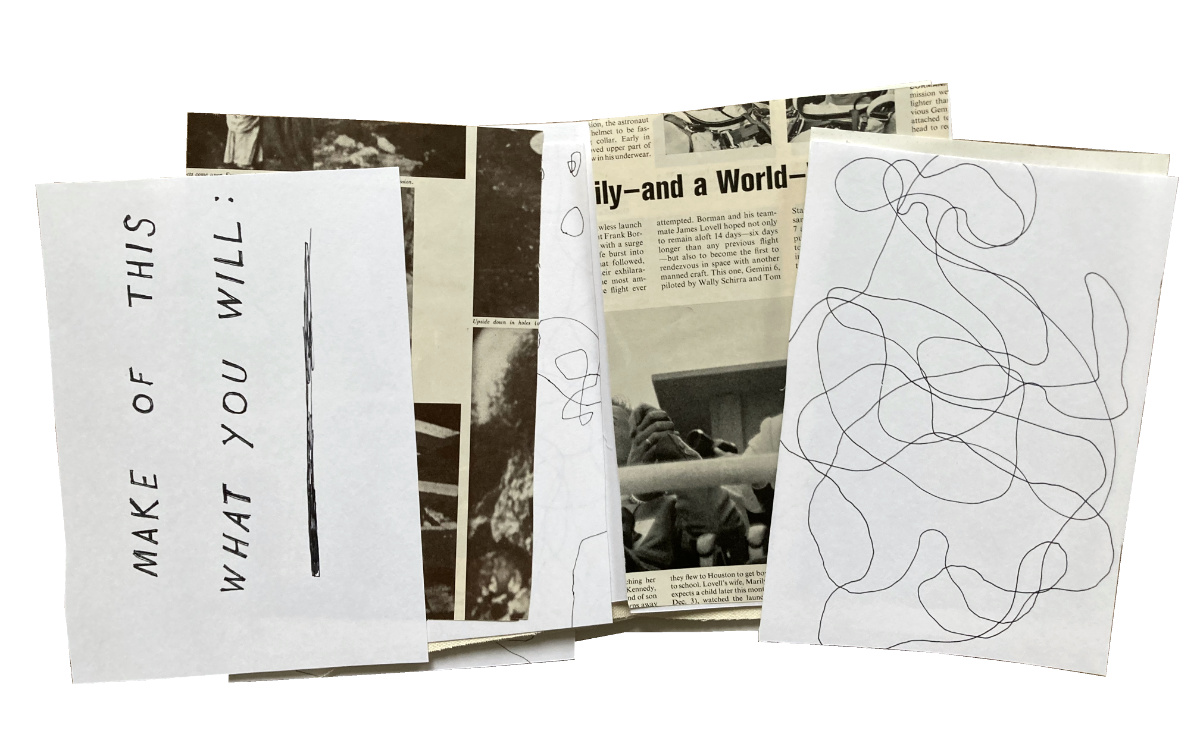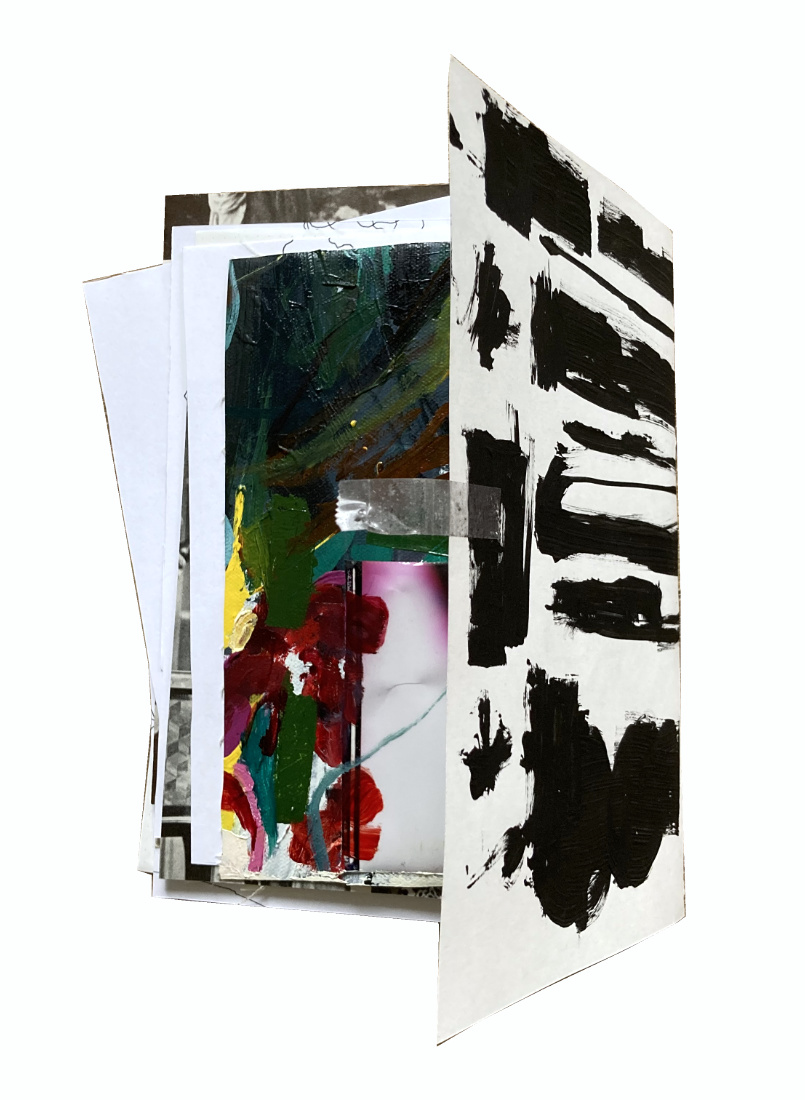 Made to fall apart, this work is a portrait of instability. The pages are not bound in any order or means, complicating the act of actually experiencing the work. As there is no way to 'close' the book, it needs a temporary binding with each use – tape, glue or whatever one decides to use to keep it together.
The content of the book is both a combination of abandoned recent work, lost to the frustration of these days, and old magazines. Essentially, the content of this book is the same as any of my others – however the source material is raw, exposed and completely unedited. The body, falling apart, if you will.
Created as a gift.